Laminate 101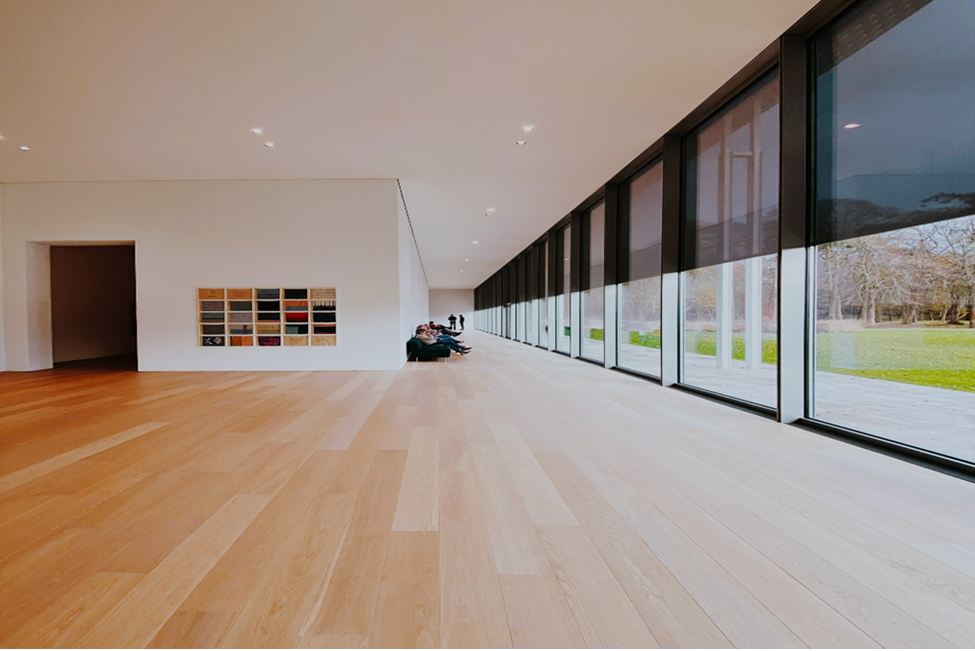 What is Laminate Flooring
You may have heard of laminate flooring when looking for the ideal kind of flooring to match your space. Because of their attractive appearance, the laminate floor has captured thousands of consumers' attention. According to research, around 953 million square feet of laminate flooring were sold in the United States in 2020...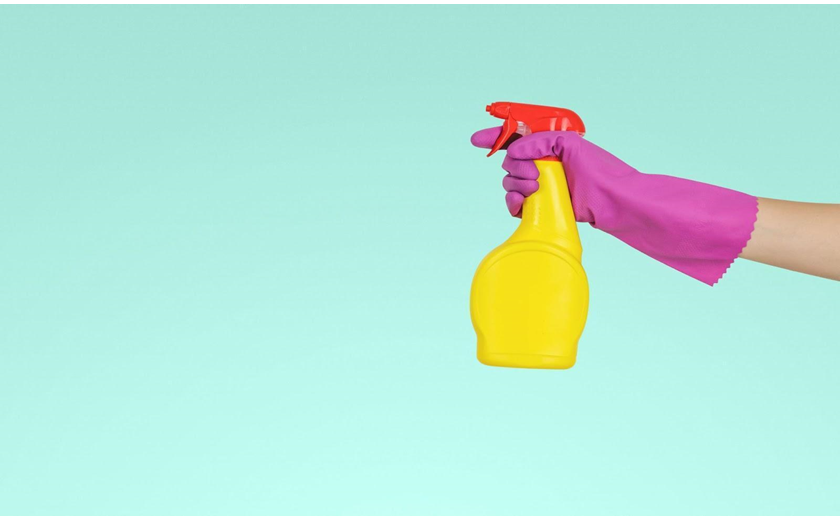 How to Clean Laminate Floors?
Laminate floors are a popular flooring option in many homes because they are durable and easy to care for. However, if not cleaned correctly, laminate floors can build up excessive dirt, lose their wear layer, leading to scratching, scuffing, staining and losing their shine. But it's not a hard task to clean laminate floors...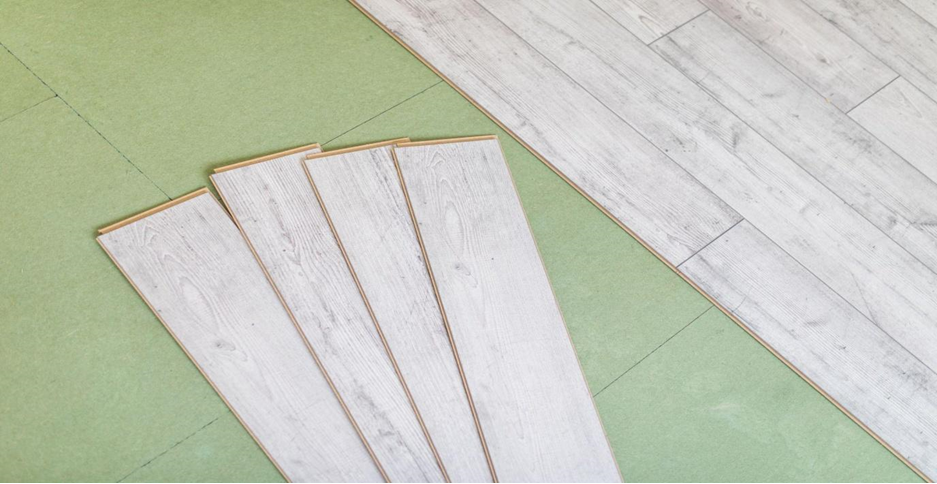 Does Laminate Flooring Need to Acclimate
Not every laminate flooring manufacturer recognizes the need to "acclimatize". However, it is an important step toward successfully installing your new laminate floor. During the installation process, laminate flooring will need to adjust to a new location, which can take up to three days. As the laminate acclimates to the humidity and temperature in the room...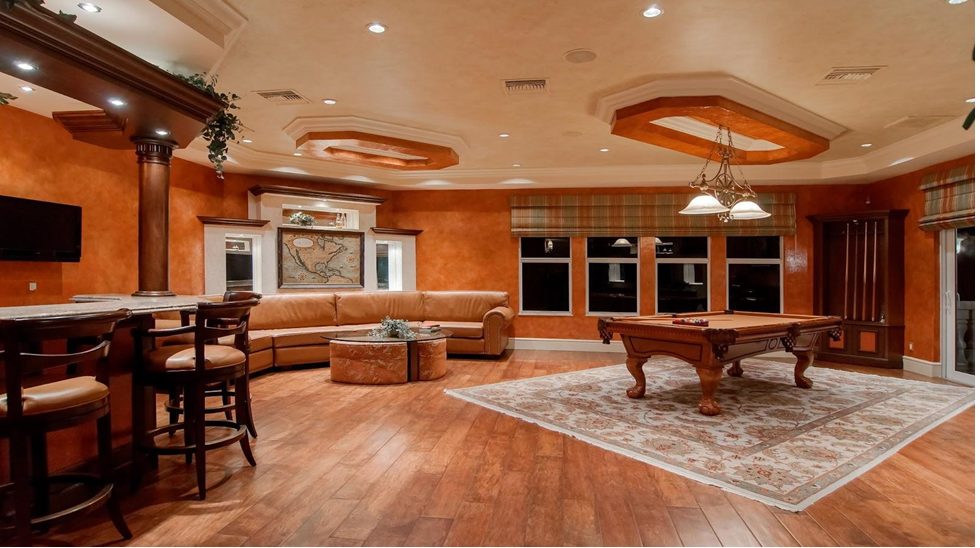 Is Laminate Flooring Waterproof?
Want to update the look of your room with laminate flooring but wondering: is laminate flooring waterproof or not? Or are they just water resistant? One of the most common questions is whether or not laminate flooring is 100% waterproof, and there is a lot of conflicting information out there about whether or not laminate flooring is waterproof. So, what's the truth...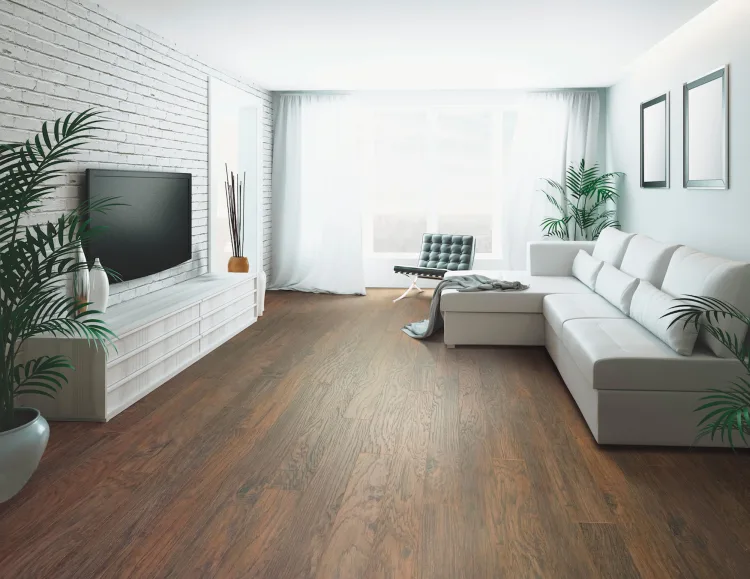 Working from Home: Six Multi-Tasking Spaces that Need Laminated Wood Floors
As many people have had to adapt to changing circumstances over the past year, living spaces have taken on new functions and purposes. Work, school, play and life are now converging at home more than ever before. If you've found yourself spending a lot more time at home than you used to, then by ...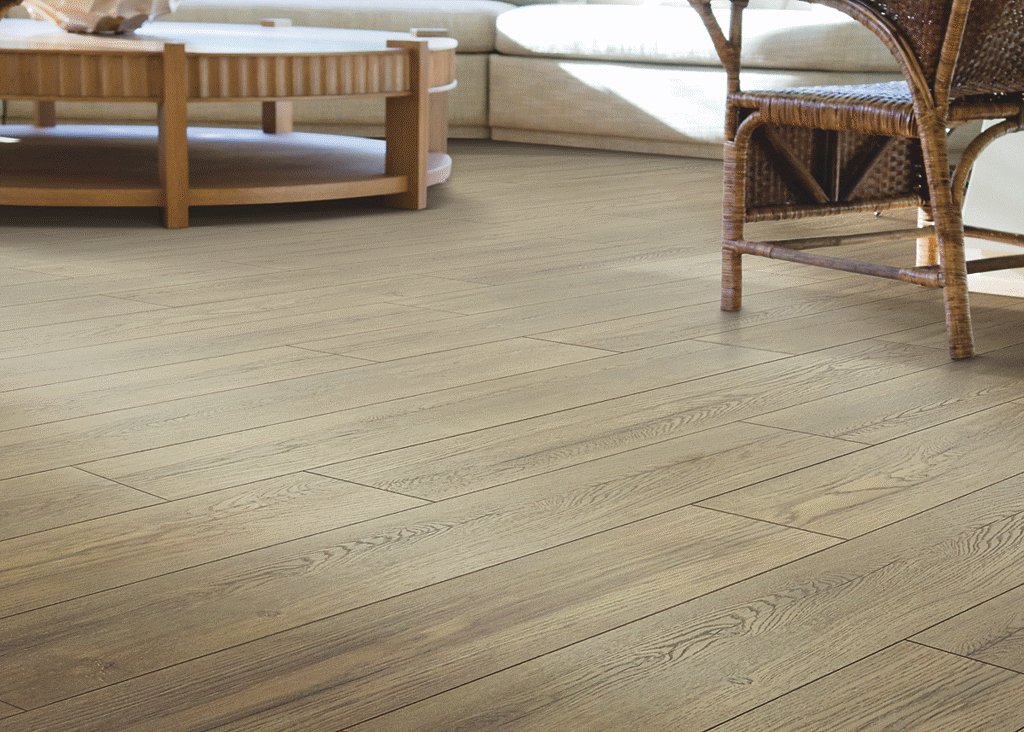 Introducing RevWood Select
When it comes to elegance and timeless beauty, hardwood floors are a classic choice to complement any design. But if you haven't looked into laminate wood lately, you're missing out on durable and worry-free flooring. Offering the look and feel of solid hardwood, RevWood Select from Mohawk raises ...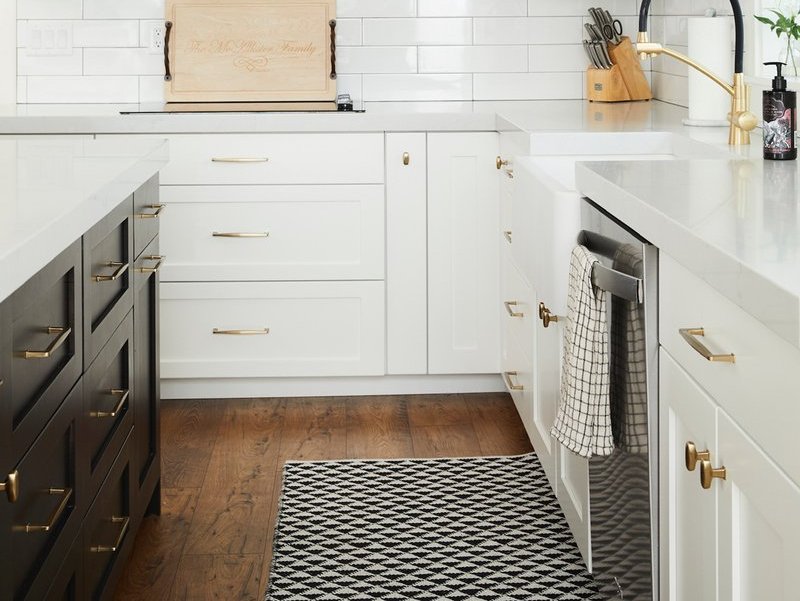 A Home Update with RevWood
Who isn't a big fan of Witney Carson? From the passion and energy she brings to Dancing with The Stars to the creative looks and design advice she shares on her lifestyle blog, Witney is an inspiration. When she told Mohawk about her upcoming home remodel, they were thrilled to take part in it. ...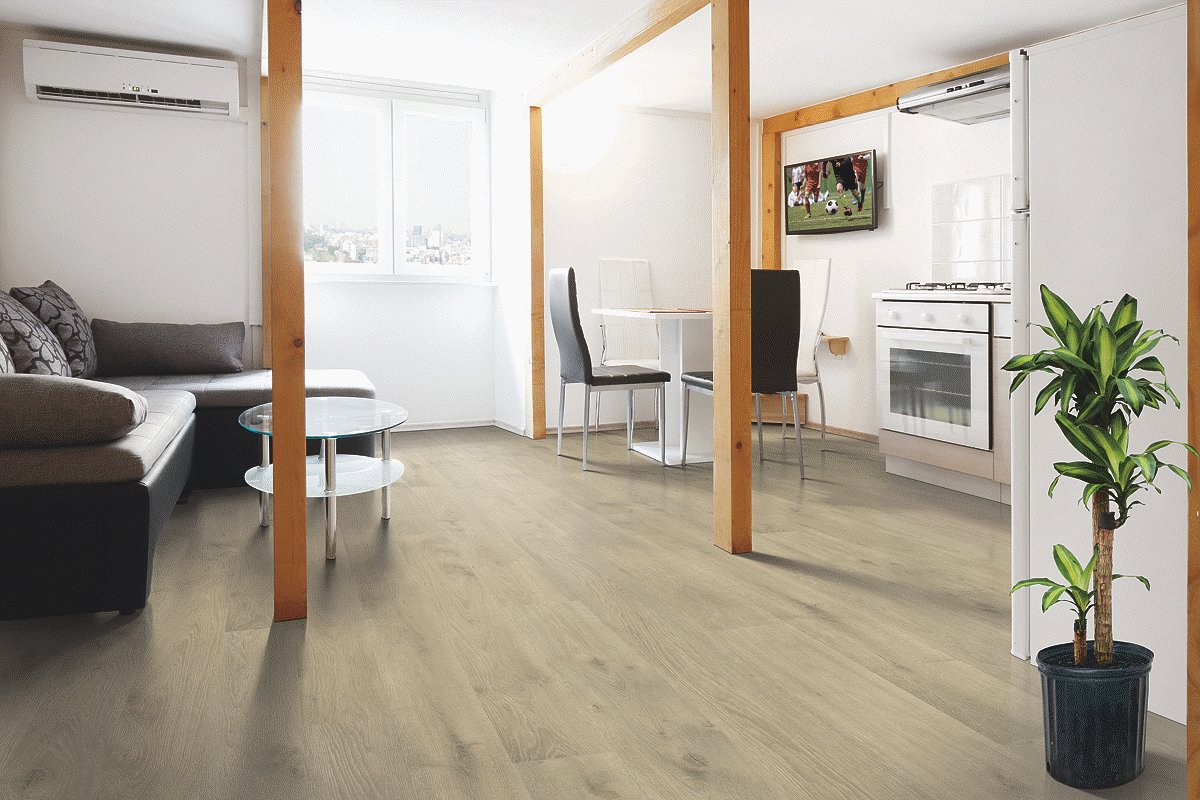 New RevWood Plus Styles
When creating a new look in a room or building a new home, beautiful wood flooring immediately comes to mind. From the natural look of fresh cut wood, to genuine details like grain and knots and the warm tonal variation found in many styles, wood floors simply shine. And when your floors are as ...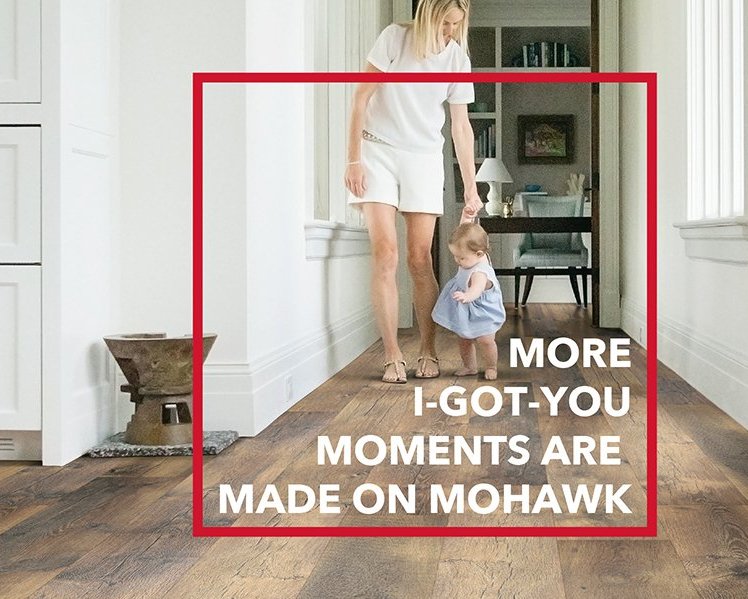 Wood Without Compromise
Although fulfilling, life with children and pets usually requires compromise, especially when it comes to decorating. You may be dreaming of a stunning suede couch in creamy white, for example, and unless you're going to cover it in plastic, that dream is probably on hold until after the kids leave ...

Choosing the Best Laminate Floors for Families with Children
Parents of active kids know just how much wear and tear their little ones can dish out inside the home. The floors will be played upon, spilled on, chased on and will need to resist scratches and anything from markers and nail polish to sodas and messy food. With its durability, attractive visuals, ...

Choosing the Best Laminate Floor for Dog Owners
Dogs are awesome. That's a fact! But know that with dogs come wear-and-tear to your floors. From Great Danes to Teacup Yorkies, you can be sure that scratches and pet accidents will inevitably occur. While our ultimate goal as homeowners and dog owners is to love our pups, while living on floors we ...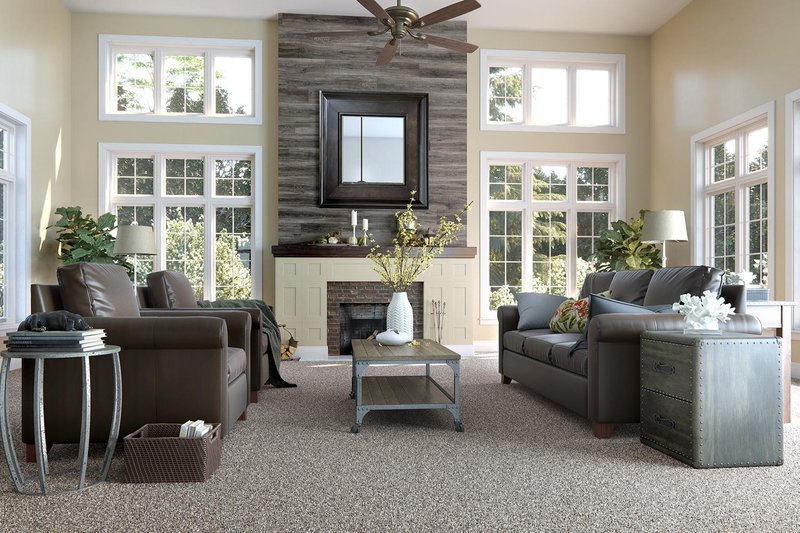 5 Creative Ways to Use Laminate Flooring on Walls
The most popular trend in laminate flooring has nothing to do with your floors. More and more, everyone from DIYers to high-end designers are installing laminate flooring on walls. That's right—walls.If you're suddenly having flashbacks to your grandmother's laminate wood-paneled walls, hold on a ...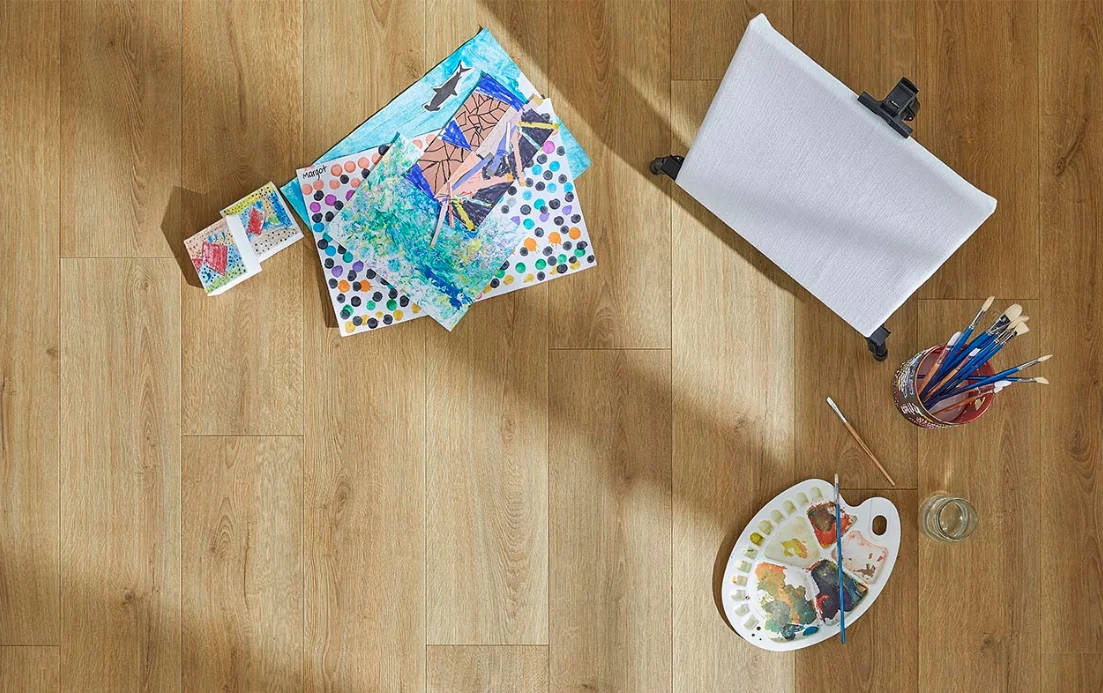 Installing Laminate Flooring In Your Home
When it comes to new floors, decision fatigue is REAL. Even among flooring types that look like wood, you have many options to choose from! Figuring out where to start is often the hardest step...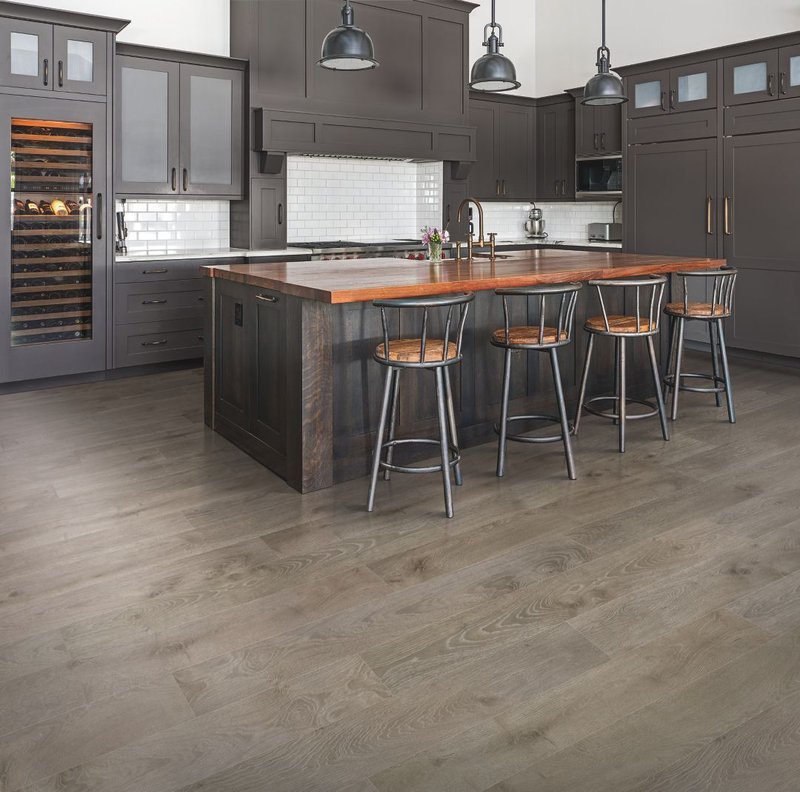 Three Tips on How to Choose Flooring for an Open Concept Design
The open concept design is an increasingly popular choice in home design, and there are many reasons to get on board with this exciting trend. Marked by wide open spaces -- often a combined kitchen, dining room, and living room -- open floor plans feel spacious and inviting...